The plastics industry often uses filtration and separation systems to ensure the production quality. Thanks to its solid financial structure, SAULAS has a large stock of annealed or stainless-steel mesh and can keep your extrusion discs in stock, for example, for rapid delivery on request.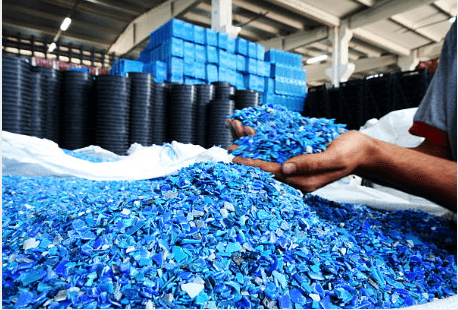 Solutions developed for the plastics industry
Here are the options we offer:
→ A wide choice of Dutch or plain meshes, in steel or stainless steel.
→ Cutting parts in all disc, crown, Gneuss and panel formats to the tightest tolerances using laser cutting.
→ Degreasing using ultrasonic baths.
→ Tailor-made packaging and labelling options: welded bags, cardboard boxes, wooden crates..
→ Assembling several layers of mesh using electrical points, brazing or crimping to make your extrusion discs.
→ Permeability tests and demonstration of the ΔP of your multilayer discs.
→ Efficient management of stock and delivery calls for your annual orders.
→ Panels with hooks or eyelets to separate your materials.
→ Re-coating screening frames, repairing or renewing them.
→ The ability to respond for one item as well as for several tens of thousands
And, of course, all this with the assurance of professional advice, a product that meets your expectations and all the necessary certificates.